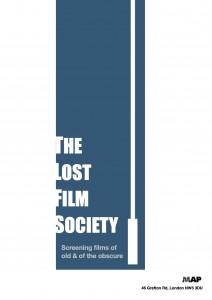 18th- Dementia 13, 7pm – £3/4
A series of axe murders is extinguishing the members of an Irish family one by one, and the motive turns out to be a large inheritance. The first quasi-mainstream film directed by Francis Ford Coppola, Dementia 13 was produced and financed by Roger Corman. Corman also allowed Coppola the use of several of the stars of Corman's contemporary film The Young Racers.
Dir. Francis Ford Coppola (as Francis Coppola) / Date: 1963/ Dur: 1h 15min
Every fourth film is free with a loyalty card. Seating is limited. We strongly recommend arriving by 6.30pm Reservations can be made by emailing us on Facebook. Reservations are honoured upon receipt of a reply and will only be held 7.00pm on the day.
Admittance will not be allowed after the film has started.