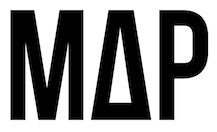 MAP London is a heritage apparel brand that originated from 90s rave culture. MAP's vision began in 1993 and was originally produced in what is now the upstairs venue space. Items are available to buy Thursday – Sunday 10am – 4pm.
The new collection represents a melting pot of past and future history: home-grown, luxury, unisex t-shirts curated by local artists. MAP's vision is to elevate iconic streetwear fashion to a high quality standard with a focus on premium production, materials and ethics.
Shop
here
for the full collection.