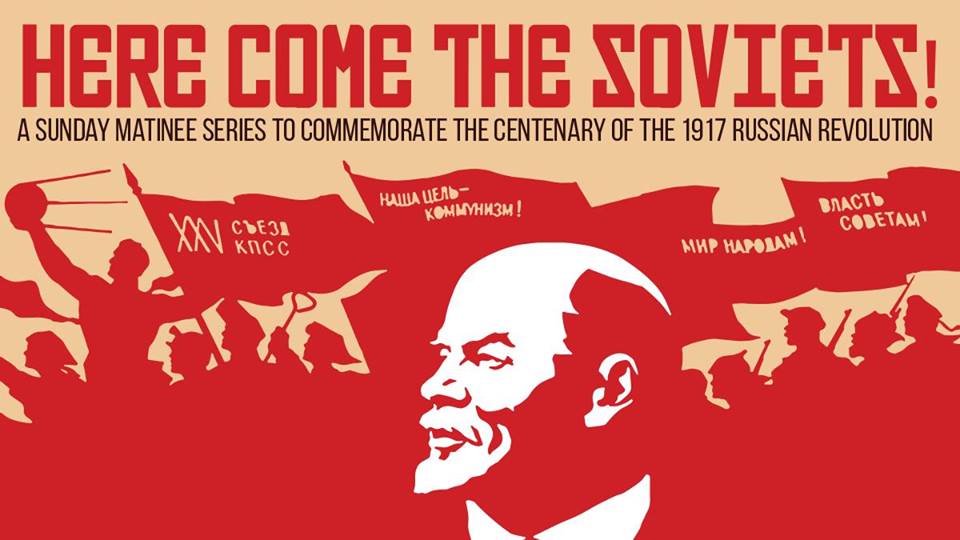 Soviet Cinema: Man With a Movie Camera
In order to commemorate the 100th anniversary of the 1917 Russian Revolution we ran a season of Soviet made or themed films in the first half of this year. Due to its remarkable success we are bringing back the Soviet Cinema Season for a second run with new films, from September to December.
We've selected four highly acclaimed films to celebrate this monumental anniversary of one of the most important and seismic events in modern history.
Films will be preceded with a short introduction by:
Dr Louis Bayman,
Lecturer in Film Studies at University of Southampton.
* * * * * * * * * * * * * * * * * * * * *
On the closest Sunday we could get to the actual anniversary of Russian Revolution (Nov 7th), we are showing Dziga Vertov's Man With a Movie Camera.
Directors: Dziga Vertov
Date: 1929
Duration: 80 mins
Format: Black and White, silent
Man With a Movie Camera came top in Sight & Sound's poll of greatest documentaries, and has also been voted the eighth best film ever made. Part documentary and part cinematic art, Man With a Movie Camera depicts scenes of ordinary daily life in the new Soviet Republic in the years shortly following the 1917 revolution. A man travels around a city in the 1920s with a camera slung over his shoulder, documenting urban life throughout the day, from morning to night, with dazzling invention. Directed by Dziga Vertov, with a variety of complex and innovative camera shots, Vertoz celebrates the modernity of the city, with its vast buildings, dense population and bustling industries. While there are no titles or narration, Vertov still naturally conveys the marvels of the modern city.
* * * * * * * * * * * * * * * * * * * * *
Tickets are £4 and sold on the door. The film starts at 4pm.
We recommend arriving by 3.30 to guarantee a place as seating is limited.
Admittance will not be allowed after the film has started.
Reservations can be made in advance by emailing us on Facebook.
Reservations will be held only until 4pm