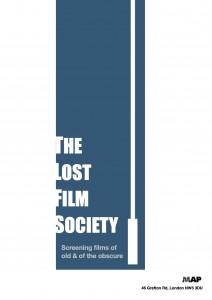 21st – – Of Human Bondage, 7pm – £3/4
This second film version of Somerset Maugham's classic novel stars Paul Henreid as a club-footed, introverted medical student. Eleanor Parker is featured as Mildred, the vulgar, brassy cockney waitress with whom Henreid is foolishly enamoured.
Dir. John Cromwell / Date: 1934/ Dur: 1h 23min 
Every fourth film is free with a loyalty card. Seating is limited. We strongly recommend arriving by 6.30pm Reservations can be made by emailing us on Facebook. Reservations are honoured upon receipt of a reply and will only be held 7.00pm on the day.
Admittance will not be allowed after the film has started.