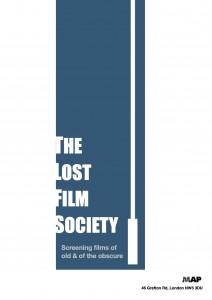 It Happened Here
In a grim alternate universe, citizens of the former United Kingdom live under Nazi martial law, and rebels struggle to free Great Britain from the clutches of Hitler's Third Reich. After British forces kill her neighbours in a skirmish with SS officers, defiant Irish nurse Pauline (Pauline Murray) agrees to work for the Germans as an emergency medical technician. But as she falls deeper into the fascist fold, a series of shocking discoveries leads her to wonder if she has chosen the wrong side.
The film had a cast of hundreds, all volunteers, with several professional actors, among them Sebastian Shaw, Reginald Marsh.any of the British fascists in the film were former members of the British Union of Fascists, and similarly, German ex-servicemen portrayed SS and Wehrmacht soldiers and airmen.
It Happened Here premiered at the Cork Film Festival in 1964. After eight years of production, the film's initial release was stormy. Many people were upset by the idea that the villains in the story were not just the Nazis but their British collaborators. The film seemed to be saying that fascism can rise anywhere under the right circumstances, and that people everywhere could fall under its spell. Research prior to the film from various Nazi-occupied territories (including the Channel Islands) suggested that this was indeed the case.
* * * * * *
Film starts at 19:00. Entry is £4.
Every fourth film is free with a loyalty card. Seating is limited. We strongly recommend arriving by 18.30.
Admittance will not be allowed after the film has started.