MAIN RECORDING STUDIO
MAP's main recording studio. Established in 1990​,​ the studio has evolved over the years to become one of London's most unique​,​ musician-friendly studios - a versatile and well equipped sanctuary for nurturing creative spirit. Featuring two live spaces​ and a​ well equipped control room.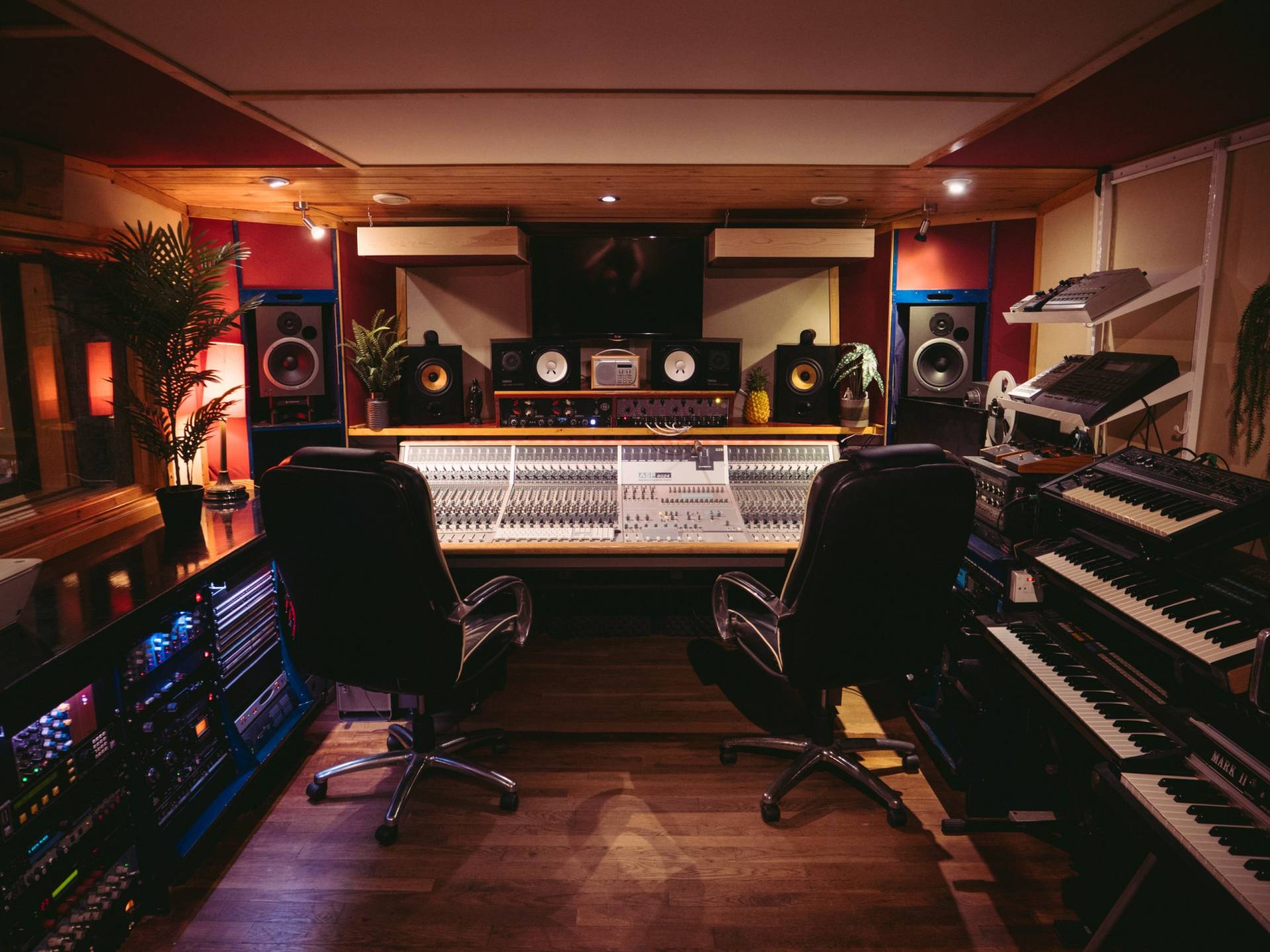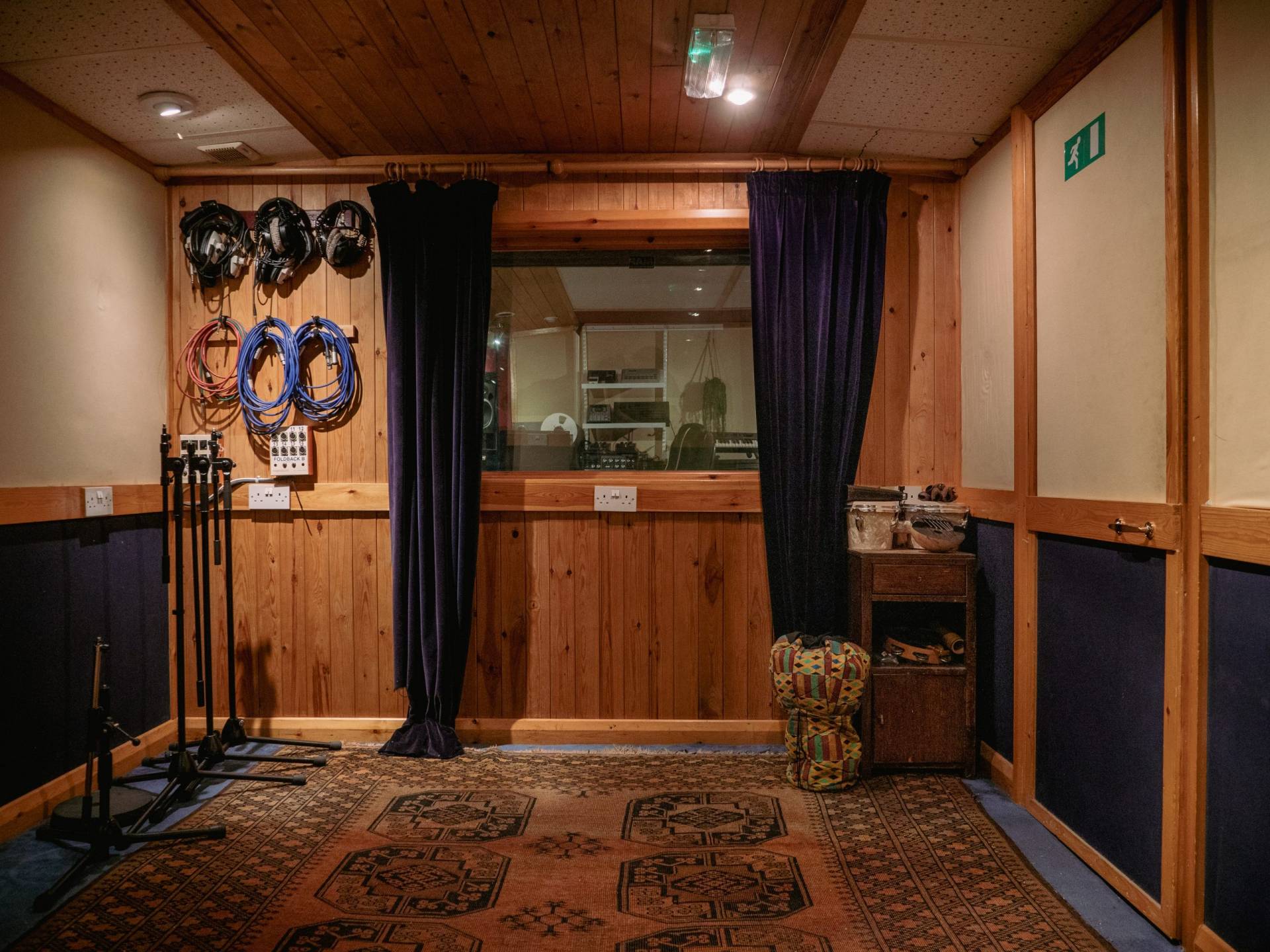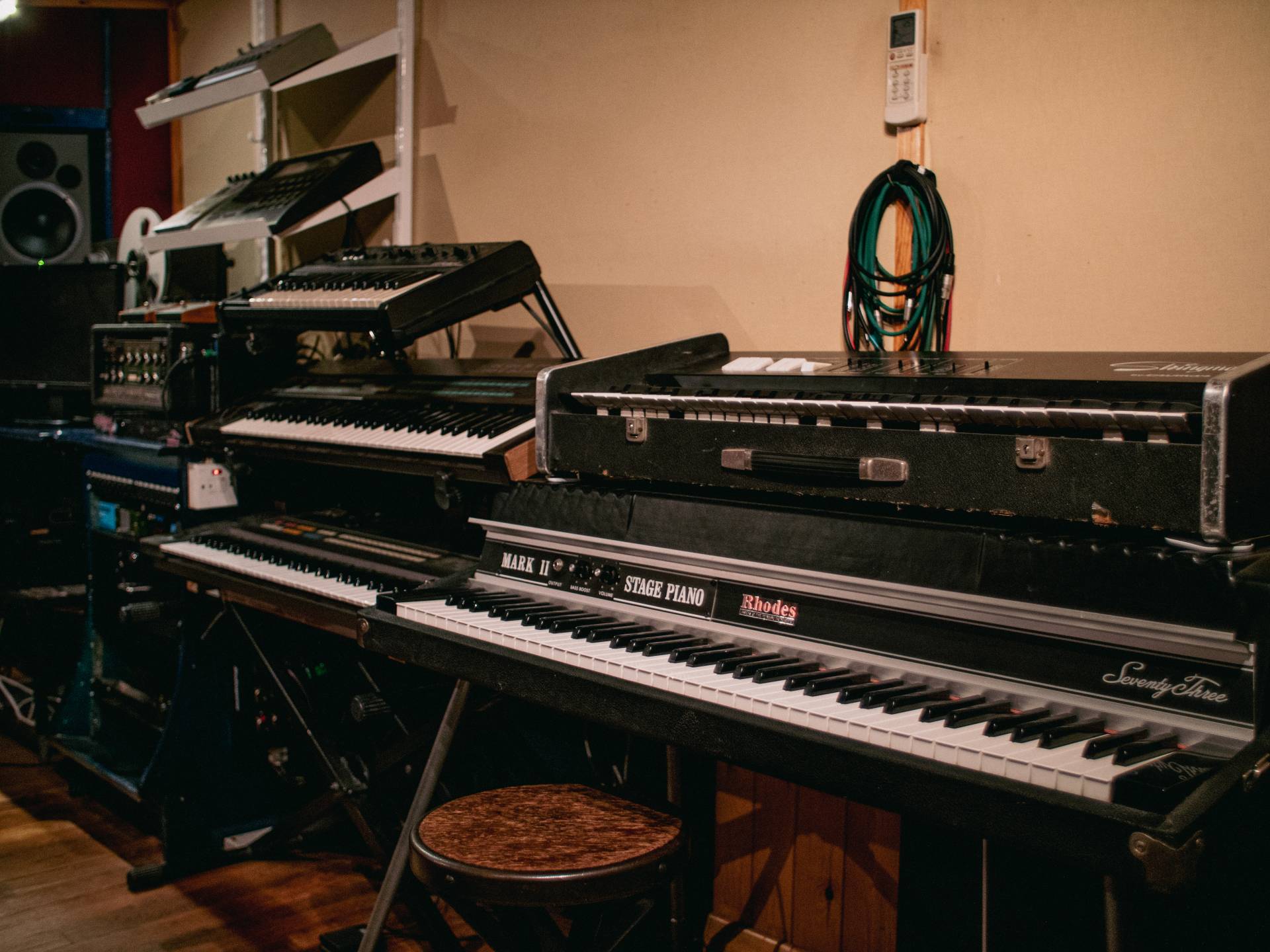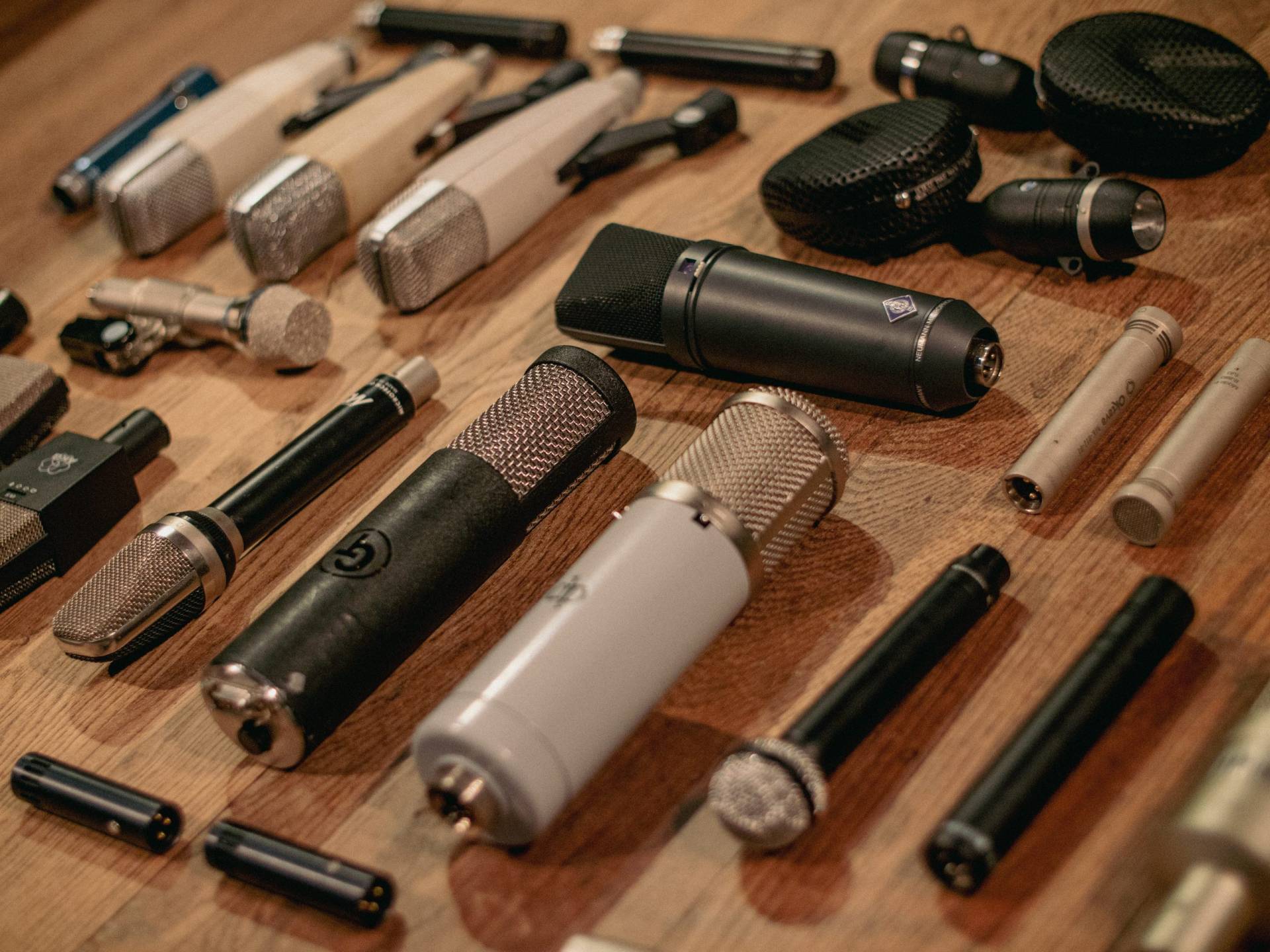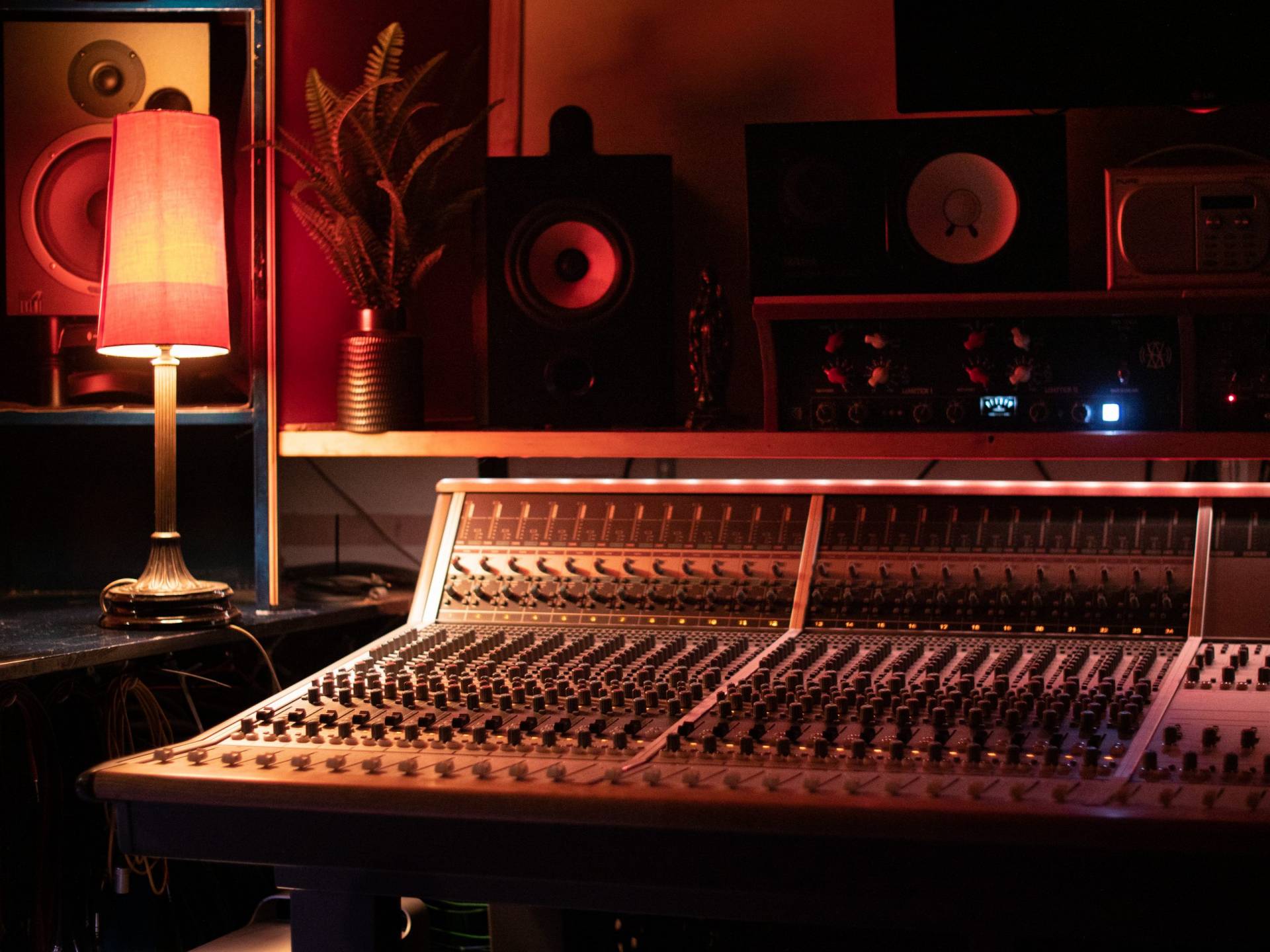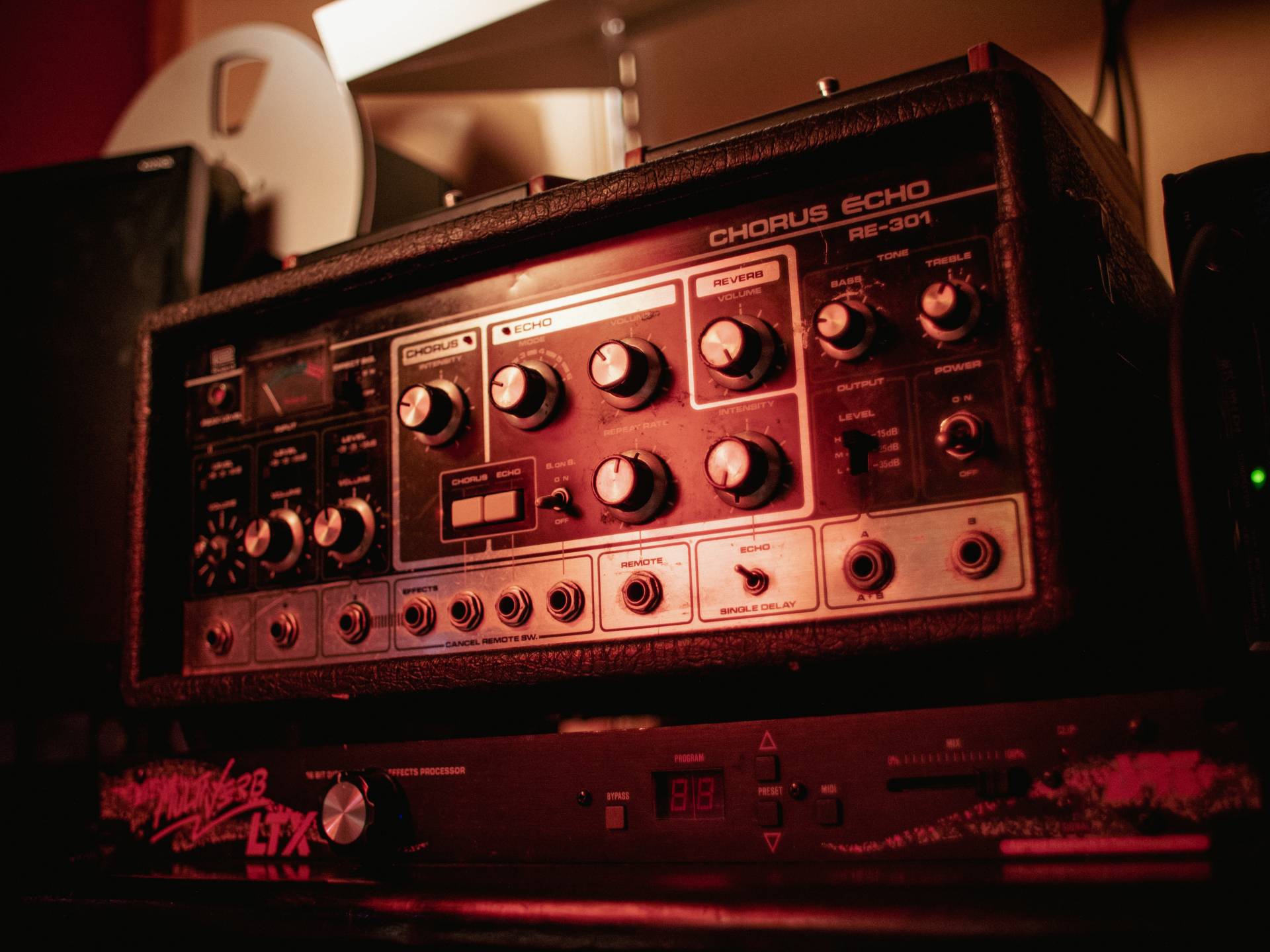 Main Features
32×32 channel Pro Tools HD I/O
36 channel Audient ASP8024 analogue mixing console
Two flexible live spaces and comfortable, well treated control room
Large selection of vintage synths and keys inc. Fender Rhodes MKII, W Hoffmann upright piano, Hammond Yamaha DX7, Crumar Stringman and various other synths
Comprehensive backline with various vintage guitar amps

and great sounding drum kit
Well stocked microphone cupboard inc Neumann U87, Coles 4038s and other high quality vintage mics
High quality outboard inc vintage Neve, API, Eventide and other

classic pieces
Great food on site, customers get a tea/coffee on the house!


Equipment
Console / Recorders
Audient ASP8024 36 channel mixing console
Mac Pro 3.3 Ghz Quad-Core 16GB RAM
Avid HD Native 32×32 I/O (Avid HD I/O + Lynx Aurora converters)
Tascam 32-2 1/4 inch tape recorder
Software
Pro-tools Ultimate 2019
Logic Pro X
Plug-ins:
UAD-2 Duo with Analogue Classics, Neve 33609, Precision Limiter, Studer Tape, EMT 140 Plate, Little Labs IBP, Eventide, Empirical Labs Fatso, Marshall stack, Cooper Time Cube, Softube Bass Amp, Ampeg, API channel
Sound Toys complete
Waves Renaissance
Antares Auto-Tune
Monitoring
B&W Matrix 805 w/ Bryston 3b power amp
Yamaha NS10M
Event 20/20p
Beyer Dynamic DT100/770 headphones
Microphones
AKG C414 EB
AKG C414 B-ULS
AKG C418 x 3
AKG D112
AKG D190
Beyer M201
Beyer M160
Calrec CM1051c x2
Coles 4038 x2
Crown PZM
Gefell UM70
Gefell/RFT DM622
Groove Tubes MD2 valve mic
Heil PR40
Line Audio CM3 x2
Line Audio OM1 x2
Neumann U87
Oktava MK12 x 2
Pearlman TM1 valve mic
Sennheiser MD421 MK1 x 3
Sennheiser MD431 MK1
Shure SM7b
Shure 585sb
Shure SM58 x 3
Shure SM57 x 3
Sub Kick Mic
Preamps / Dynamics / EQ
Neve 1073 DPA x2 pre
Neve 3405 (vintage) x2 pre
D.A.V. BG1u x2 pre
Focusrite ISA 828 x8 pre
API 560b EQ x2
Lindell Audio PEX EQ
SVA Red Sun God stereo EQ
Orban 622b Parametric EQ
Joemeek Twin-Q dual channel strip
Warm Audio WA76 compressor
Lindell Audio 7x FET compressor
SVA TG12413 dual EMI limiter
TK Audio BC1-s stereo compressor
DBX 160x compressor
Valley People Dynamite limiter/expander (original blackface)
Outboard Effects
Lexicon PCM 70
Lexicon PCM 41
Eventide H3000
Roland RE-301 Space Echo
Yamaha SPX 990
Furman RV1 Spring Reverb
Keyboards / Synths / Drum Machines
W.Hoffmann Upright Piano
Fender Rhodes MKII
Hammond F2000 (built in Leslie)
Crumar Stringman (70's analogue string synth)
Yamaha DX7 MK1 (classic FM synth)
Roland JX8P (80's analogue polysynth)
Roland SH09 (70's analogue monosynth)
Boss DR-55 (analogue drum machine)
Roland R8 w/808/ethnic/mallet/sound FX cards
Akai S-20 sampler
Instruments
Premier Drum Kit (60's) (20, 12, 16)
Zildjian/Murat Diril cymbals
Ludwig 400 Supraphonic snare drum (60's)
Various percussion (shakers, tambourines, triangle bongos)
Fender USA Telecaster
Fender Deluxe Jazz Bass
Simon & Patrick Acoustic
Amps
Roland Jazz Chorus JC160 2×10 (70's)
Fender '85 guitar amp
WEM Dominator valve guitar amp (70's)
Decca DC100 valve amp (50's)
Ampeg SVT mini
Pedals / Toys

Moog MF101 Lowpass Filter
Moog MF102 Ring Modulator
Sansamp Classic
EHX Small Stone
EHX Electric Mistress
EHX Big Muff (80's Russian green)
Boss DD3 delay "blue label"
Boss HM2 "Heavy Metal"
Boss OC3 Super Octave
Boss HR2 Harmonist
Latent Lemon Hurts "Harmonic Percolator" fuzz
Services
Recording
Mixing
Writing Room
Recording of Live Events from our upstairs venue space
Production
Media Transfer – quarter-inch tape to digital


Clients
Lava La Rue, Kawala, Biig Piig, Joviale, Joy Crookes, Celeste, Disclosure, Matt Maltese, Joel Compass, Mac Wetha, Josie Proto, Cole L C, Low Island, Nia Archives, Xylaroo, Kathy Brown, Flo Perlin, In Tongues, Amy Michelle, Jamie Flatters, Worry Worry, Sam Lee, Dark Horses, Skip Mcdonald, Roots Manuva, Miss Dynamite, Dawn Penn, Adamski, Jah Wobble, Yungun, Michael Rose, N-Dubs, Sizzla, Goldie, Omar, Aswad, Junior Delgado, The Ordinary Boys, The Beat, The Specials, Weird Weather, Anoushka Lucas, Rhosyn, Ruth Theodore, Dorian Ford, Skinnyman, Raie, Ricky Rankin, Vlad Miller, Tony Rhone, John Etheridge, Christian Brewer, Bukky Leo, James Lascelles, Jimmy Screech, Alexander Nilere, Carol Grimes, Nina Hatchwell, Jehane Markham, Leon Greening, Alec Dankworth, Tymon Dogg, Jazzmo-thology, Tohnino Crespo, Winston Clifford, Cold Fever, General Wayne, Barry Ford, Don-E, , Zeeteah Massiah, Lee Stone, Damon Brown, BBC, Channel 5, Vice TV, EMI, BT Sport