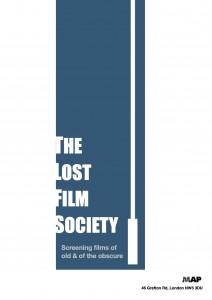 21st The Brain That Wouldn't Die, 7pm – £3/4
When a wild-eyed surgeon accidentally decapitates his pretty fiancee in a car accident, he rushes her head to his secret laboratory, where he connects it to a flimsy-looking life-support apparatus and sets out immediately to find a suitable body in various strip-clubs and girlie shows. Meanwhile, the revived head is busily conspiring telepathically with a grunting "thing" locked away in the closet, planning revenge on her mad-doctor boyfriend. 
Dir. Joseph Green/ Date: 1962/ Dur: 1h 22min 
Every fourth film is free with a loyalty card. Seating is limited. We strongly recommend arriving by 6.30pm Reservations can be made by emailing us on Facebook. Reservations are honoured upon receipt of a reply and will only be held 7.00pm on the day.
Admittance will not be allowed after the film has started.